Red carpet
Il lato audace degli Oscar: Jason Momoa senza camicia all'after party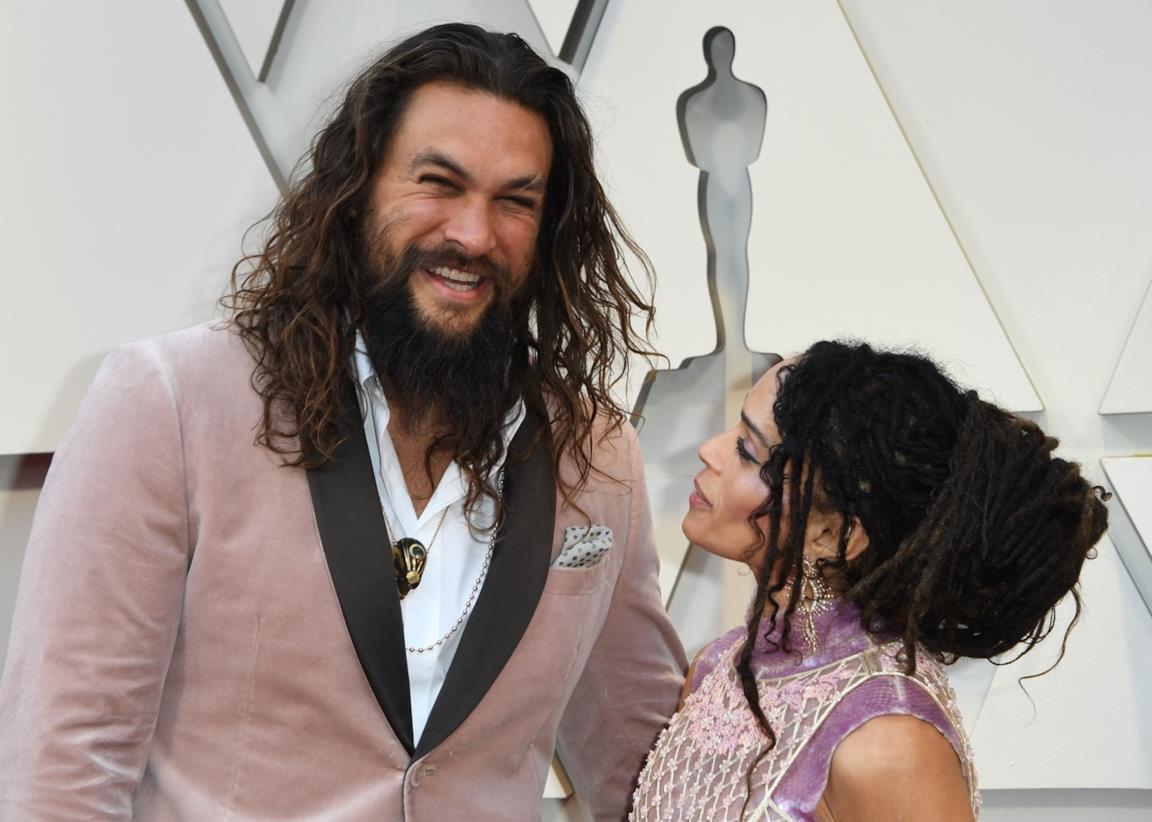 Il momento più hot degli Oscar 2019? Jason Momoa a torso nudo all'after party di Vanity Fair! Il protagonista di Aquaman si è sfilato la camicia facendo intravedere i pettorali dalla sua giacca in velluto rosa di Fendi.
Il rosa non è virile? Dando un'occhiata a Jason Momoa non si direbbe. L'attore di Aquaman è stato uno dei presentatori della notte degli Oscar 2019 e ha sfilato sul red carpet in compagnia della moglie Lisa Bonet. I due sono una splendida coppia, di sicuro una delle coppie più belle che si sono avvicendate sul tappeto rosso degli Academy Awards. Entrambi di rosa vestiti ed entrambi griffati Fendi, Jason - che agli Oscar ha incontrato la sua amica di vecchia data Emilia Clarke - e Lisa hanno partecipato anche al consueto after party organizzato da Vanity Fair.
Come dimostrano le tantissime foto vip condivise su Instagram direttamente dalla notte degli Oscar, è proprio quando i riflettori sul palco si spengono, lasciando spazio ai festeggiamenti, che le nostre amate star danno il meglio. Meno ingessate e rigorose, più loro stesse, le celebrity si divertono un sacco agli after party degli Oscar, e quello di Vanity Fair resta uno dei più gettonati.
Momoa è stato uno dei grandi protagonisti della notte più glam e sfrenata di Hollywood e ha dato spettacolo sfoggiando un secondo look, ancora una volta in rosa - anche se di una tonalità albicocca, più accesa e calda rispetto a quella dell'outift precedente - e senza camicia. Le foto dell'after party lo ritraggono con la sua giacca in velluto e il torso nudo in bella vista, per la gioia di tutti i presenti.
I pettorali scolpiti di Jason non sono di certo un mistero, ma così - incorniciati da un capo d'alta sartoria in pink - non li avevamo mai visti.
I più attenti hanno notato anche che l'attore ha portato al polso, per tutta la notte, un elastico scrunchie, come il resto del look firmato Fendi. Per la precisione, Momoa ha scelto due fermacoda in velluto: uno color cipria, in tinta con il primo look, il secondo abbinato invece al completo da after party.
Jason Momoa had his #Oscars suit made to match his scrunchie and that's precisely why we love him. pic.twitter.com/pMYsgOMsh9

— E! News (@enews) February 25, 2019
Che li abbia usati per raccogliere i suoi amati capelli lunghi e darsi alla pazza gioia?
Di sicuro, è già tendenza!
E comunque jason momoa in rosa vellutato con al polso uno scrunchie rosa per legarsi i capelli >>>>> #Oscars2019

— eleonora savaᵍᵉ (@solealtrestelle) February 25, 2019
Jason Momoa che aveva lo scrunchie abbinato al vestito io morta

— Irene (@shinefortay) February 25, 2019
Jason Momoa wore a pink scrunchie so we bought a pink scrunchie. #Oscars https://t.co/oIBfRl8U7X pic.twitter.com/PN4cKmTsQi

— E! News (@enews) February 25, 2019
Jason Momoa's scrunchie gave me life #Oscars2019 pic.twitter.com/W5Fl8XfFWj

— Leilani🇵🇭 (@_LMIC_) February 25, 2019
E voi che ne pensate?
Il must have
Lobeseb